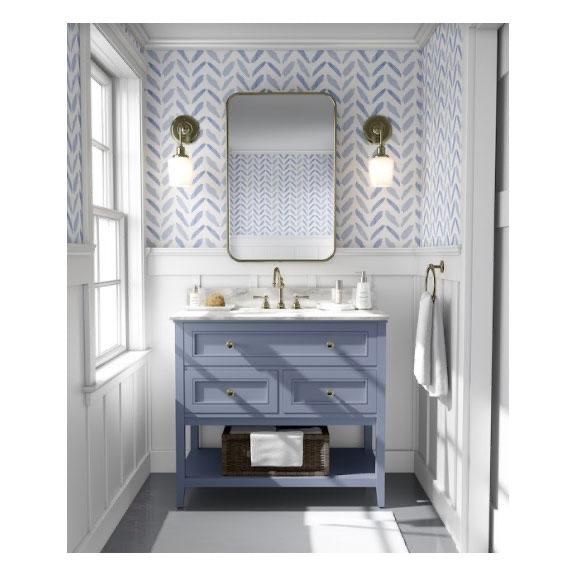 Bathroom Renovations in Roseville
The leading provider of bathroom renovations in Roseville you should trust is Renovahouse. We recognise that a bathroom is more than simply a place to do your business; it's also a place to retreat to after a stressful day. Renovahouse takes great pleasure in offering top-notch bathroom renovations that are tailored to our clients' particular requirements and preferences in both residential and commercial settings.
Using premium quality materials and expert craftsmanship, Renovahouse's highly qualified team is dedicated to providing work of the highest calibre. Our business has a history of constantly exceeding our client's expectations by producing excellent results for both kitchens and bathrooms.
Renovahouse is the company you can rely on for the best renovation services, whether you want to give your bathroom a major upgrade, make it more functional or simply add more storage space. We'll work closely with you to develop a personalised plan that fits your particular requirements and price range, making sure you get a bathroom that is not only practical but also aesthetically beautiful and relaxing.
Why choose Renovahouse for your bathroom upgrade
If you're considering a bathroom renovation in Roseville, Renovahouse provides a range of benefits that you may want to consider. Here are a few reasons why you should choose us for your bathroom renovation project:
Tailored solutions — We offer customised bathroom renovation services in Roseville that are tailored to your specific needs and preferences. Our team works with you to design a bathroom that suits your lifestyle, taste and budget.
Experienced professionals — Our team consists of skilled and experienced professionals, including designers, tradespeople and project managers who are dedicated to delivering high-quality workmanship. We ensure that your project runs smoothly, is completed on time and stays within budget.
Quality materials — At Renovahouse, we use only high-quality materials and products to ensure that your bathroom lasts for years to come. We have established relationships with trusted suppliers, which means you have access to a wide range of quality materials.
Increased functionality — We can help you improve the functionality of your bathroom by adding features such as extra storage space, updated fixtures and improved lighting.
Aesthetically pleasing design — Our team can transform your bathroom into a beautiful and relaxing space that you will enjoy spending time in. We have an eye for detail and can help you choose the right finishes, colours and materials to create a stylish and modern bathroom.
Overall, a bathroom renovation in Roseville with Renovahouse can add value to your home, improve your quality of life and provide a space you can enjoy for years to come.
Our skilled bathroom remodelling services
Renovahouse is a leading provider of professional bathroom renovations in Roseville, as well as other areas in and around Sydney. Our staff is dedicated to providing top-notch work utilising the most up-to-date tools and methods on the market. We take great pride in offering stunning bathroom renovations for homes and businesses that are customised to your specific requirements and tastes. From the initial consultation through to the final inspection, you can trust us to deliver exceptional results.
If you need ideas on what you want your bathroom to look like, check out our design inspirations. And to find out more about our offerings and how we can assist in transforming your bathroom, get in touch with us right now.
FAQs
It is unlikely that a complete bathroom renovation can be done in just one day. Bathroom renovations in Roseville typically involve multiple tasks, such as plumbing, electrical work, tiling and installing fixtures, which require adequate time for planning and execution. As a general rule of thumb, a standard bathroom renovation can take anywhere from 2 to 4 weeks to complete, while a more extensive or complex renovation can take several months.
However, smaller projects, such as updating fixtures or painting, may be completed in a day.
Vinyl flooring is often considered the easiest flooring to install in a bathroom. It is available in a variety of styles, including tiles and planks, and can be installed over most existing flooring. Vinyl is also durable, waterproof and easy to maintain, making it a popular choice for bathroom renovations in Roseville.