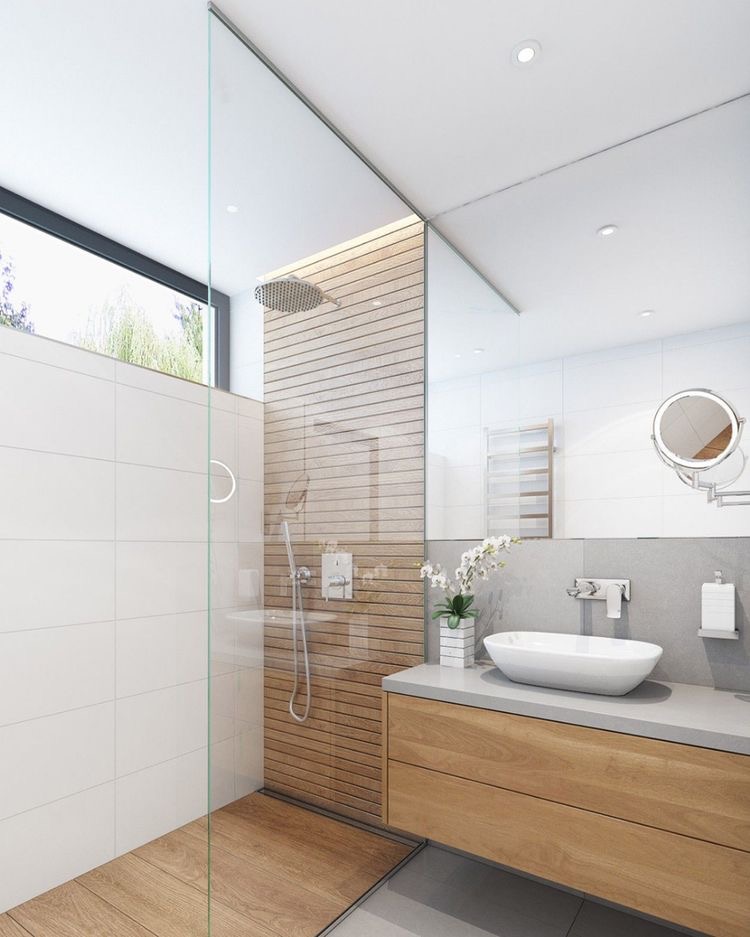 Bathroom Renovation in Lane Cove
Our team of interior designers executed this bathroom renovation in Lane Cove to create a timeless and simple style. We aimed for a very neutral material palette with some texture and contrast in the bathroom. On the flooring and walls, we used a soft stone appearance tile to create this. A timber-look vanity. Because we intended to retain the majority of the walls in the more simple and clean gloss white tile, we elected to continue the floor tile up one wall.
The layout of this bathroom was carefully considered. For a unique aesthetic, we included a white top-mount basin. We also wanted to include as much storage as possible in the bathroom while still having a huge shower and toilet. We included a generous 1200mm vanity with shelves and drawers. To save room in front of the vanity, we used an in-wall cistern for the toilet. The frameless shower screen also helped to open up the space in the bathroom.