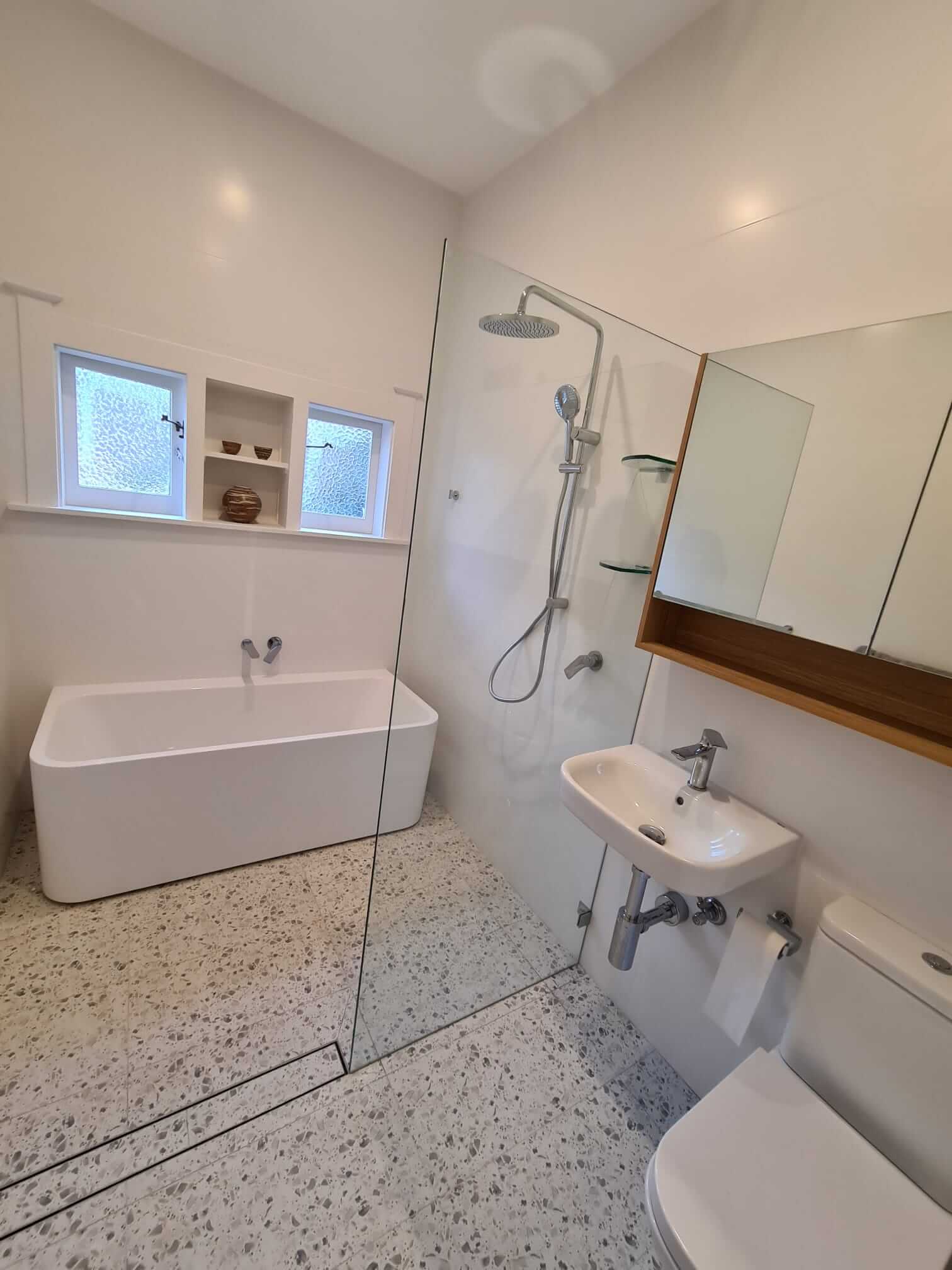 Bathroom Renovation in Lindfield
A little bit of the old and a lot of the new.
This bathroom renovation in Lindfield was completed with the idea to keep the functional fixtures of the old bathroom, while creating a fresh new look.
Our Renovahouse team created a wet room by combining the bath and shower to one area of the bathroom and separating the vanity and toilet with a frameless Walk-In shower screen.
We used pure white wall tiles to brighten up the space and give it a larger, open fee and mixed Terrazzo floor tiles to add a unique look and some character to the new renovated bathroom.