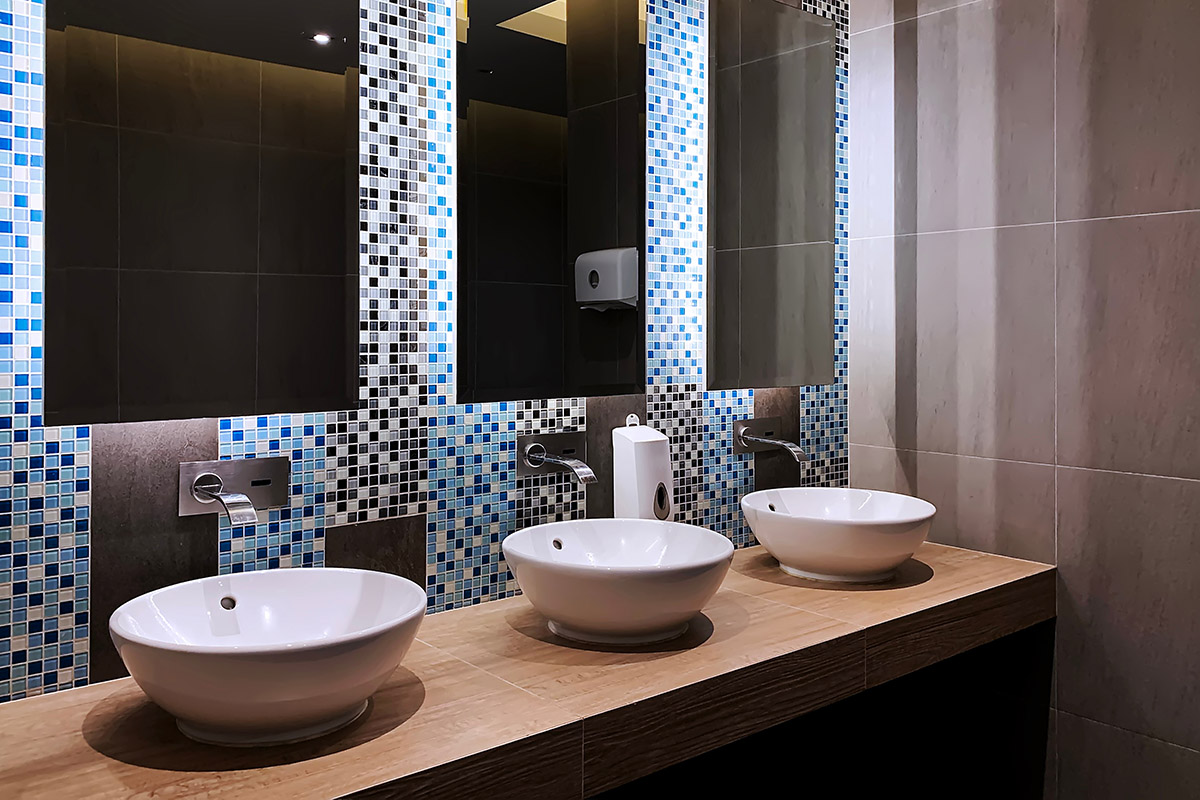 Commercial Bathroom in Lindfield
This is one of the most exciting designs we have ever brought to life, a commercial bathroom in Lindfield, Sydney's North. With the help of Amber Tiles, and Reece Plumbing, we installed this Bathroom from a budget of $170,000. 
''Working with the team from Renovahouse on this project was a dream.'' Garry (Business Owner)
The lighting really makes this bathroom special, along with the timber benchtop that provides a perfect platform for the over counter basins, and mosaic tile feature wall. 
The colour selection from the client is outstanding and highlights these fantastic features. Truly beautiful and luxurious commercial bathroom right here in Sydney.