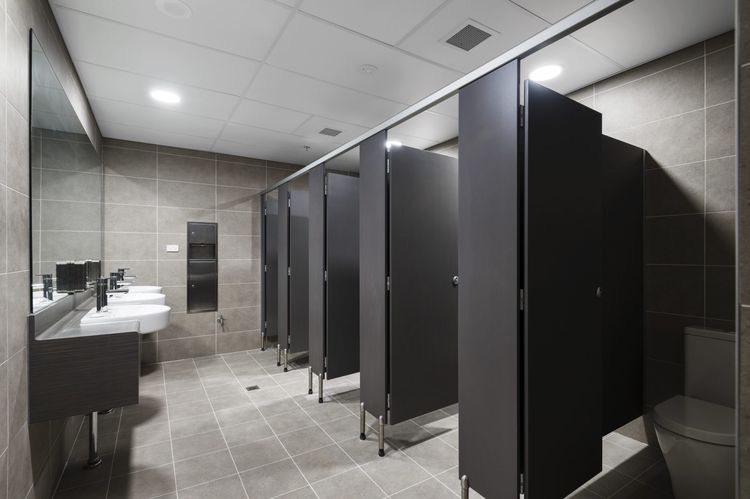 Commercial Bathroom Renovation in Roseville
Another commercial bathroom renovation in Roseville was recently finished by Renovahouse.
To prepare the area for new plaster, plumbing, and rewiring, Renovahouse had to get the room by removing all old fixtures and fittings. Some stud walls were also knocked down as part of the demolition, allowing us to open up the space and create more room for a larger vanity and toilet.
The bathroom was ready for the following elements to be completed after the new walls were built and plastered. Cabinetry and a pedestal basin have been installed. Toilets and faucets have been replaced. Quality artisan tiles, pine wall linings, new window installed above recess.