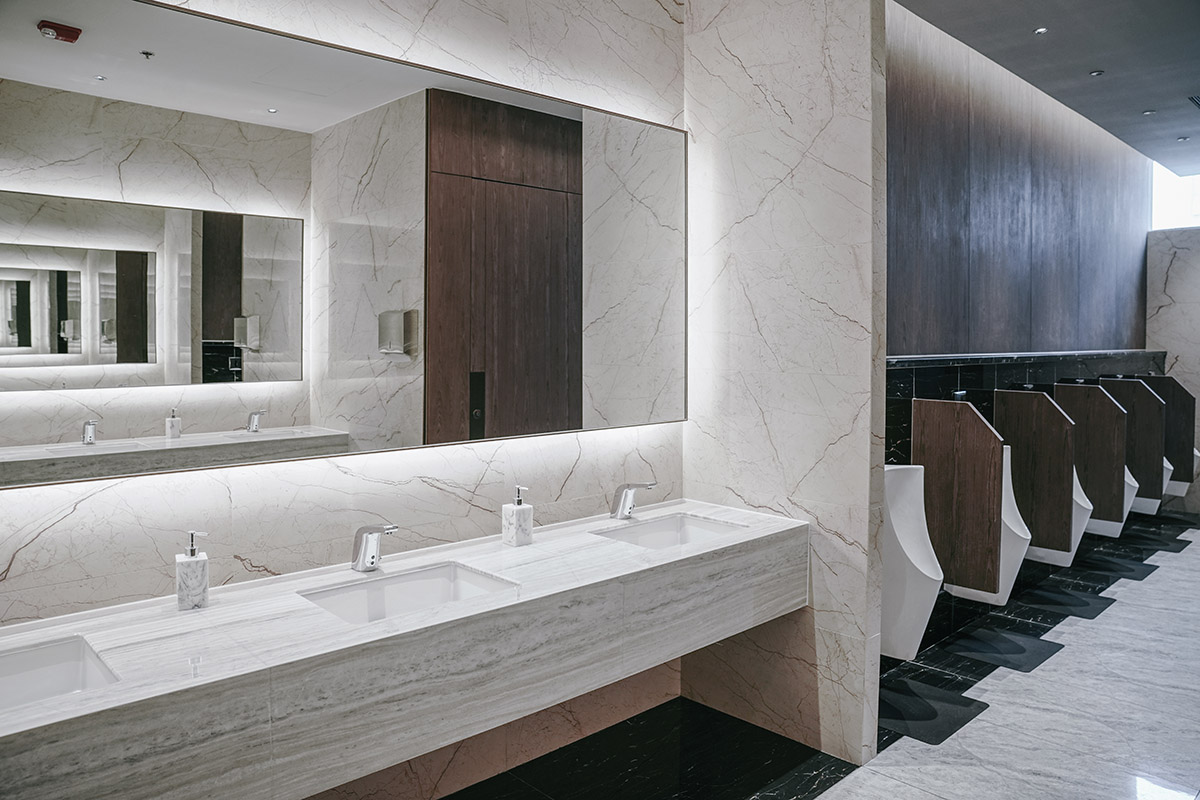 Commercial Bathroom in North Sydney
We absolutely loved bringing this commercial bathroom in North Sydney to life. Working with a budget of $180,000 the client had chosen an ambitious design, and timeframe, given the difficulties that all of our trades would have getting into and out of this particular site. 
Without hesitation though, we took it on, inspired by the aesthetic and empowered by the challenge. 
''We all knew that this project wasn't going to be easy, but we just didn't want to comprimise on the final product, or extend the window of opporutnity that we had to renovate in. Like all businesses, time is money, and ours is no different. The team at Renova got it done, on time and to expectation. Thank you.'' Wong Lee – (Project Manager, North Sydney).
The stone benchtops bring that feeling of luxury to life and provide a magnificent backdrop to the classy selection of Sensor tapware and fittings. The under-mount basin and oversized tiles are elegant and compliment the other fixtures and fittings beautifully.