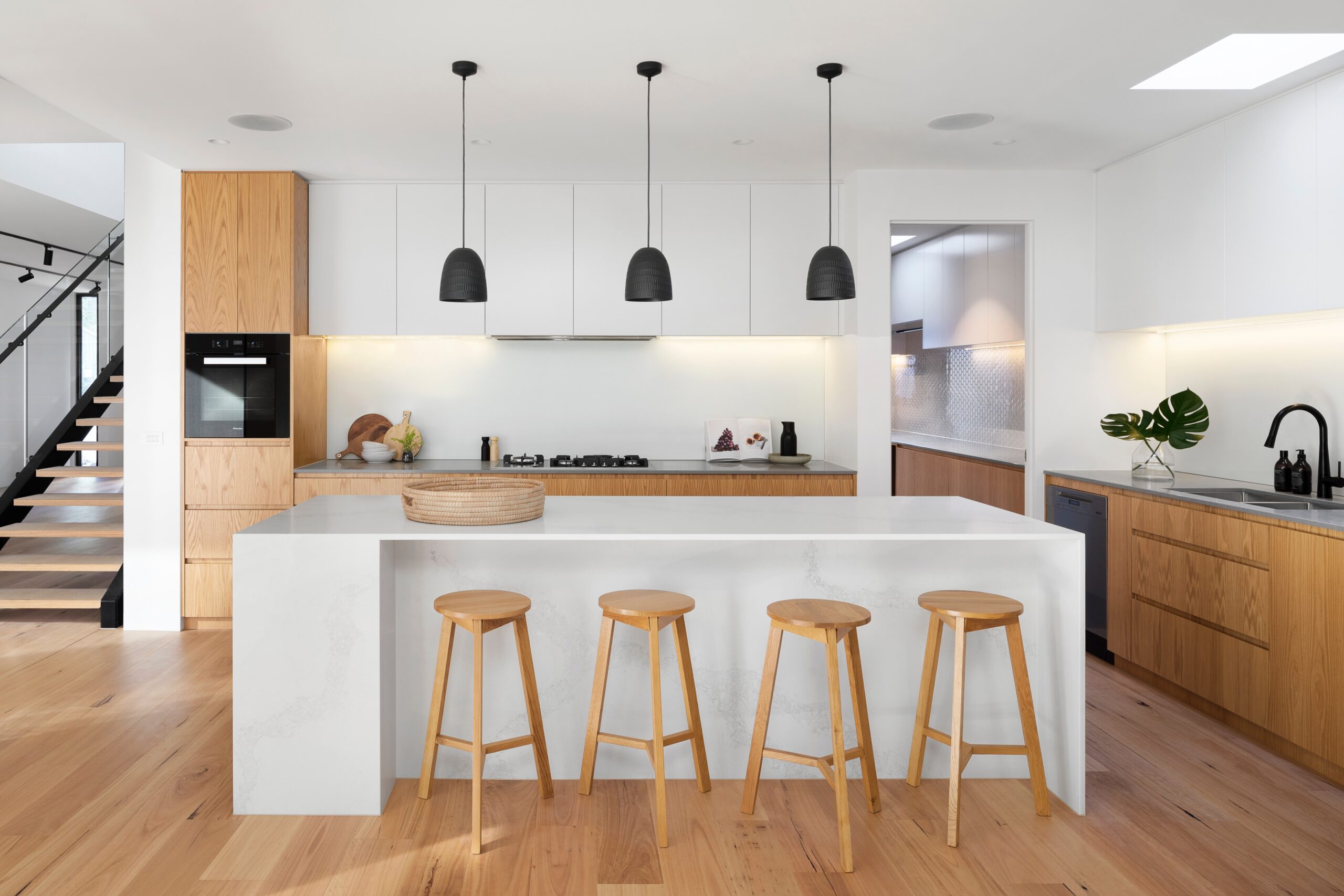 Kitchen Renovation in Cremorne
When the customer approached Renovahouse looking for a business that could handle a multi-faceted project – a substantial makeover of their family home – kitchen renovation in Cremorne came to life.
The client wanted to renovate their 40-year-old Cremorne property into a more family-friendly, modern, open-plan area by installing a new kitchen and adding tonnes of storage. Renovahouse team received a brief from the customer detailing the modern ideas and colour palette they intended to incorporate into the project. Renovahouse Kitchens and Joinery collaborated with the client to come up with a design while staying within a budget and timeline. The outcomes are self-evident.